Since our beginnings, Tranquil Earth CBD has strived to provide the best natural solutions to help you find your balance. To that end, we've reformulated each of our products to deliver an even better experience and more convenience with the same level of quality you'd expect from us. We are excited to introduce you to our new-and-improved line of premium CBD products!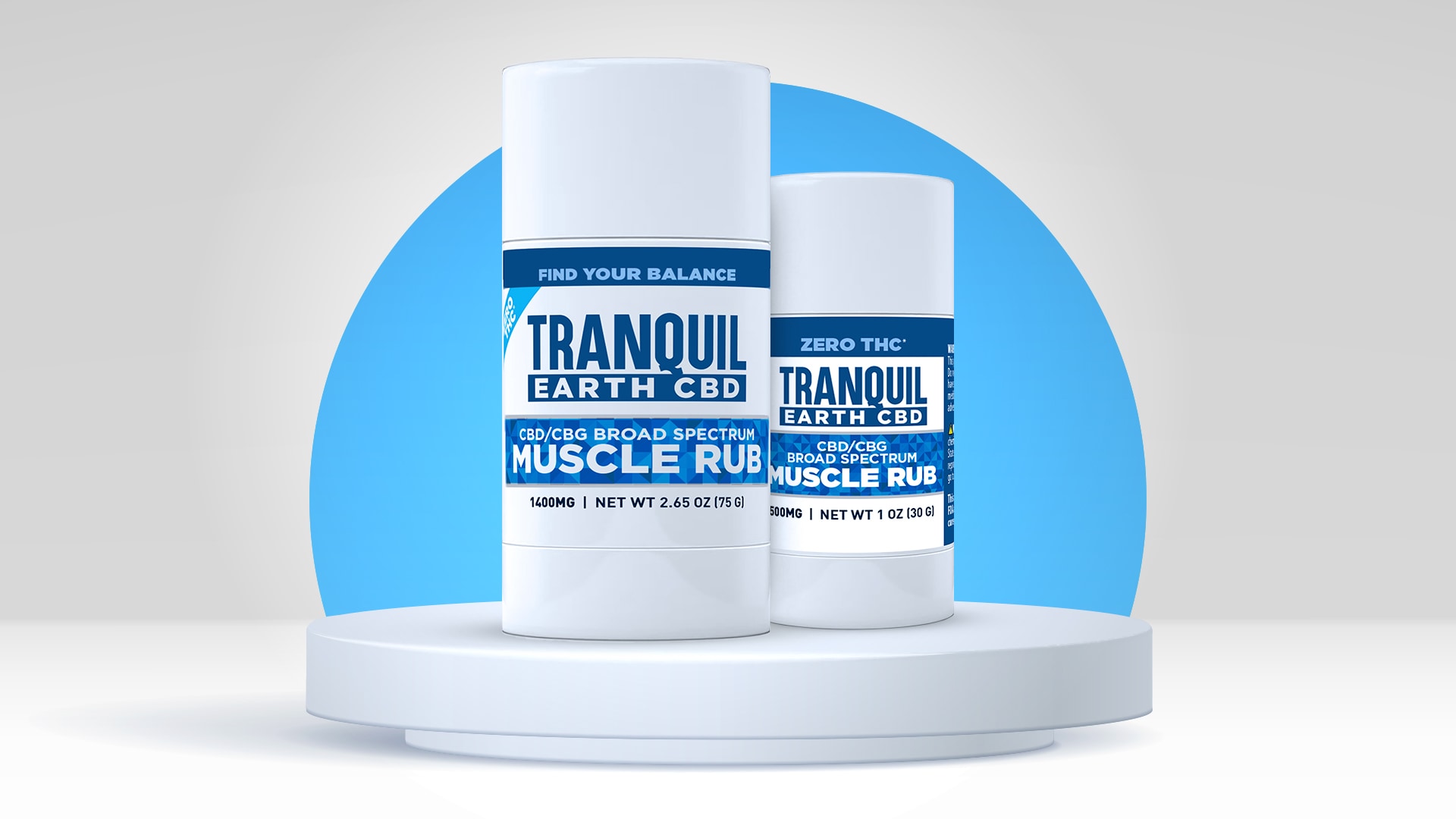 CBD Muscle Rub
Like our original muscle rub, this might be the perfect exercise companion! Our CBD Muscle Rub offers natural, targeted relief and is the perfect CBD topical to complement your active lifestyle. Now in an easy-to-use twist-up design, our muscle rub can bring you relief where you need it with zero mess! Available in two sizes, the Tranquil Earth CBD Muscle Rub can easily fit in your workout bag or suitcase so you can easily access relief when and where you need it. With the new addition of CBG, this stimulating blend of broad-spectrum hemp extract, shea butter, and spearmint is specially crafted to potentially help relieve muscle aches and pains more efficiently. Complete with the same beeswax base you know and love, you can apply this rub before and after activity without fear of perspiration reducing its efficacy.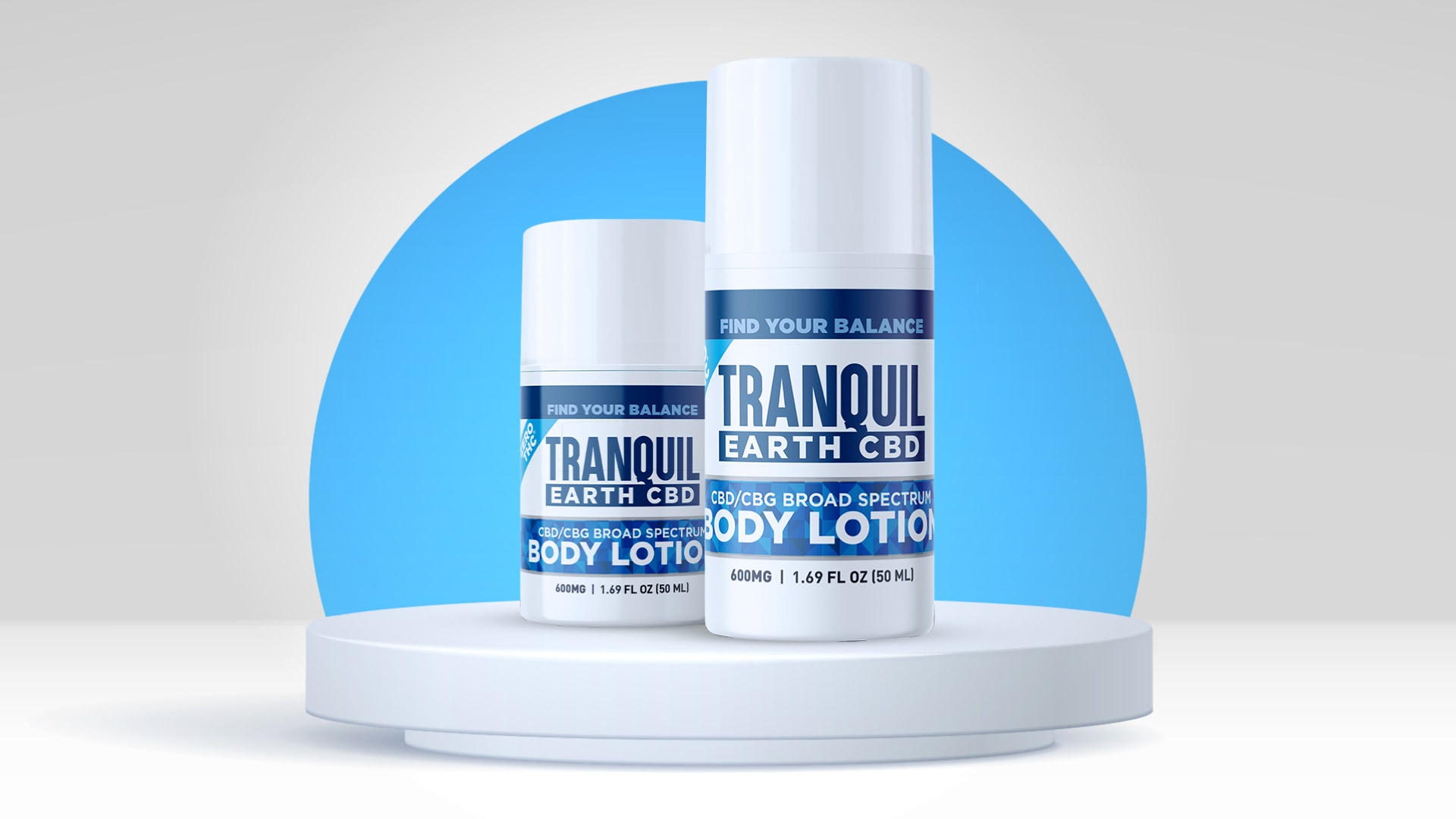 CBD Body Lotion
Our CBD Body Lotion, now available in a convenient pump bottle dispenser, is specially made to soothe, soften, and refresh your skin. It remains refreshing and lightweight, leaving your skin feeling hydrated and smooth to the touch. Our lotion is fast-absorbing and formulated to hydrate and renew even the most sensitive skin without feeling oily. Its broad-spectrum hemp blend now includes CBG to potentially help you reach your skincare goals more effectively. The Tranquil Earth CBD Body Lotion is available in a convenient, travel-friendly 50mL size in addition to its standard 100mL to provide the perfect spa experience at home and on the go!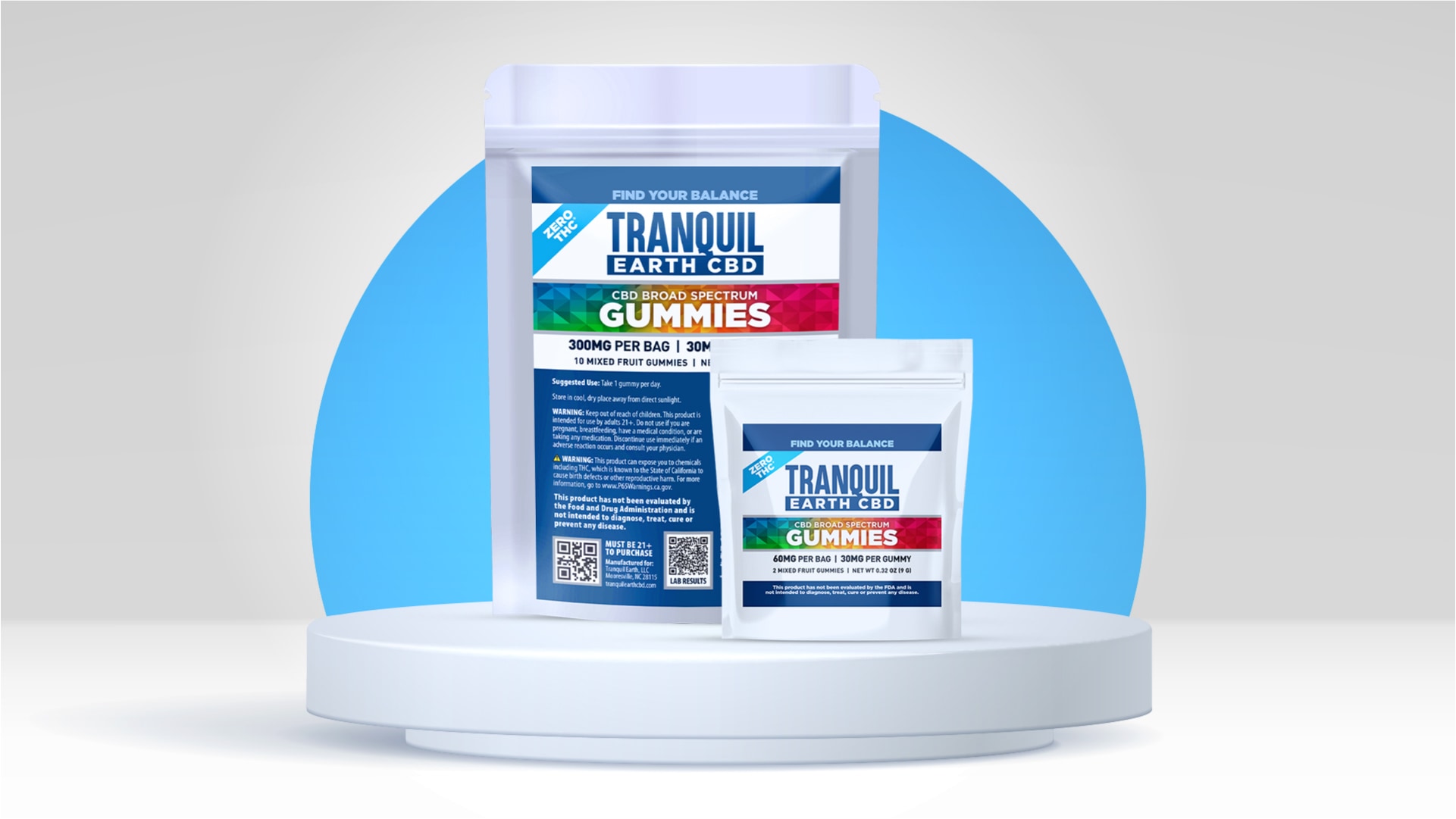 CBD Gummies
Our new broad-spectrum CBD gummies are a delicious, discreet, and convenient way to get your daily dose of CBD! Like our previous edibles, these gummies are designed to deliver the relaxation you expect from a premium CBD product. Plus, they're gluten-free and vegan! These gummies come in a compact pouch rather than a bottle and feature a delightful mix of fruit flavors you can enjoy anywhere, anytime. You'll love them after just one taste!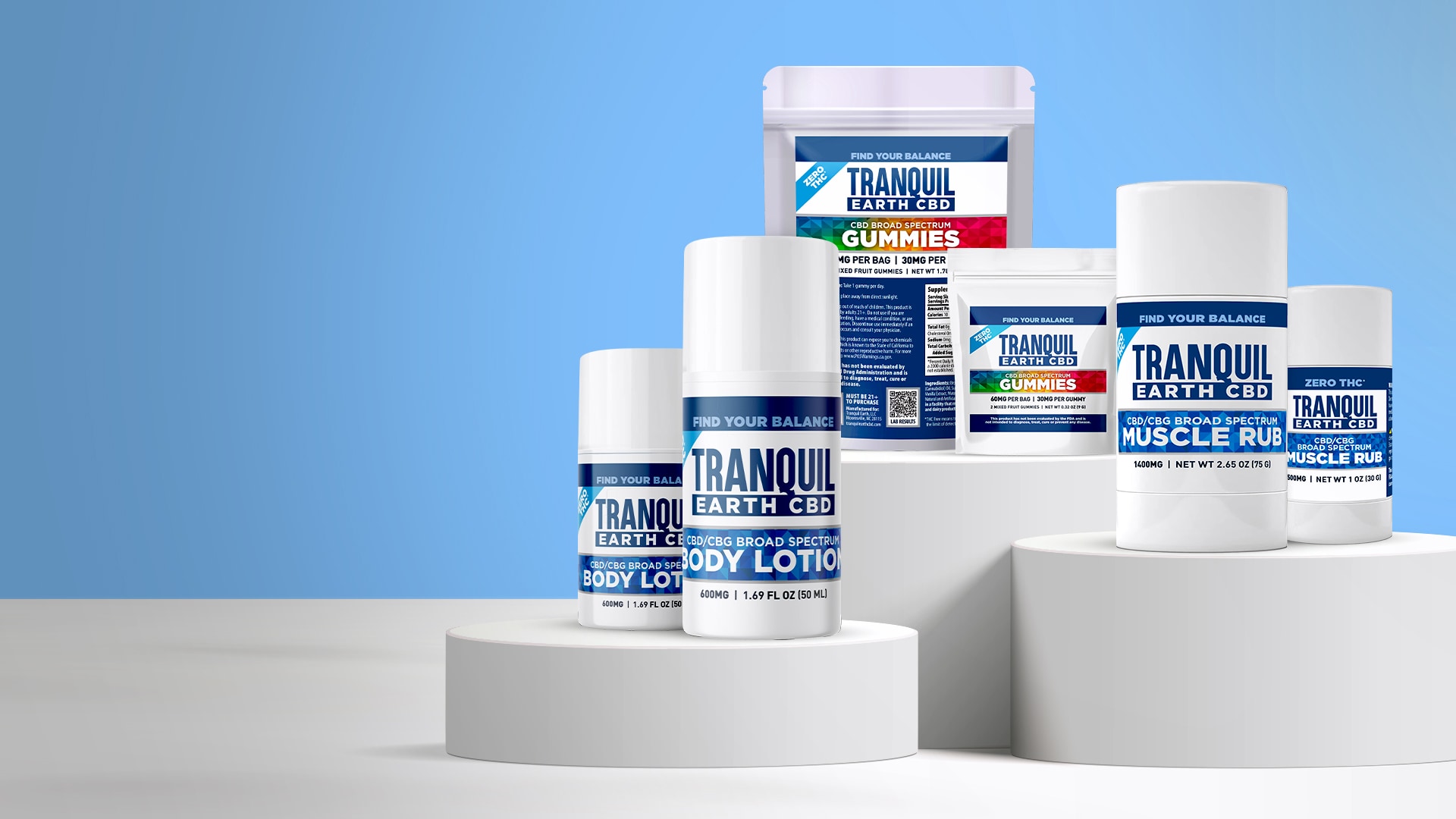 Tranquil Earth CBD has lovingly crafted each of these products with the same level of detail and care as with previous iterations. We truly hope these products help you find your balance and that you love them as much as we do! 
A third-party laboratory extensively tests our products to ensure purity and potency. We're proud to offer certified pesticide-, heavy metal-, and microbial-free CBD products without THC*.
*THC-free or 0% THC is below the detection level using valid scientific and analytical tools.