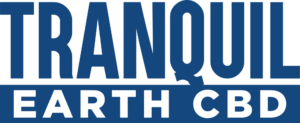 Do you have a website or blog related to CBD? If so, join the Tranquil Earth CBD Affiliate program and earn a 20% commission on every sale you send our way. We have worked hard to optimize our site for high conversion, which translates to more money in your pocket.
We've taken the best ingredients that the Earth has to offer to create a complete line of CBD wellness products. Our full spectrum CBD, broad spectrum CBD, and CBD isolates are derived from high quality industrial hemp grown here in the USA. Created for discerning wellness customers who seek a higher quality of life, Tranquil Earth CBD could be the key to help free and relax both the body and the mind. Perfect for the most insightful wellness customer, Tranquil Earth invites you to find your balance with us.
We've partnered with AvantLink, the leader in Affiliate Marketing technology, to offer you a robust set of affiliate tools free of charge, and the best support in the business. AvantLink's technology will help you maintain accurate campaign information, and work more efficiently.