The information below is educational. It is not intended as medical advice. The statements regarding have not been evaluated by the Food and Drug Administration. Our products are not intended to diagnose, treat, cure, or prevent any disease. Consult with a physician before implementing a plan for CBD therapy.
Cannabidiol (CBD) has been promoted for a wide variety of health issues, but due to regulations there is a lack of clarity regarding what manufacturers can and cannot say about their product.
At Tranquil Earth, we are subject to these same legal constraints but realize many of our customers would still like some level of guidance.
We certainly cannot tell you whether CBD will alleviate health conditions or symptoms. Ideally, you consult with a physician or health professional willing to assist you.
An assessment of potential drug and disease interactions is important before considering CBD. Below we have provided the best practices and additional useful information that can help you develop a plan for CBD therapy.
Develop a CBD Therapy Plan
The cornerstone of an effective CBD therapy plan is becoming a highly educated consumer. The purpose of this guide is to help you develop a plan that allows you to optimize your CBD program and to provide you with the resources necessary to make an informed decision on the products, and scenarios which make the most sense.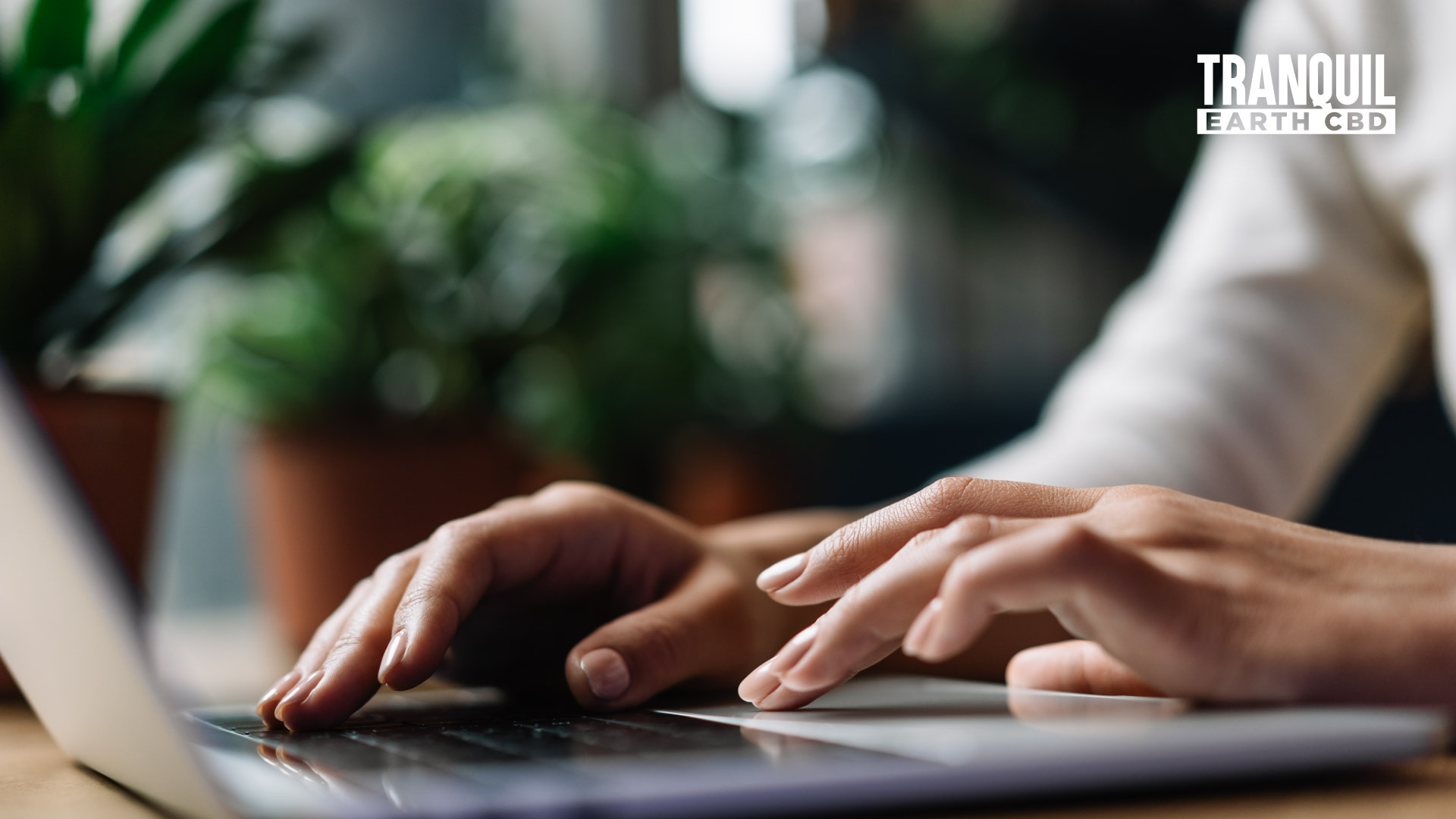 CBD Research
Cannabidiol is viewed as a popular natural remedy for many common maladies. Animal, human, and anecdotal studies have all been promising, but there is currently only one prescribed indication for CBD: Childhood seizures. Epidiolex is an oral CBD solution and was the first cannabis derived substance to be approved by the FDA. The FDA has not determined the safety and effectiveness of cannabis or CBD in the treatment of any other health condition or disease. At this time, there are no other FDA-approved CBD drug products.
CBD is still an appealing choice for many adults because it does not contain THC, the psychoactive component of marijuana.
CBD is a cannabinoid that is presumed to work with the endocannabinoid system, a crucial system in the human body that regulates vital functions including pain, sleep, appetite, inflammation, and immune response.
The body of research on CBD is extensive; here are few interesting studies of note.
Inflammation
Several peer-reviewed studies have found that CBD has the potential to reduce inflammation through endocannabinoid receptor activity. In a 2018 review of existing research, The Journal of Pain Research found that cannabinoids had a significant analgesic effect compared to a placebo in 15 of 18 studies.
Back Pain
Much more research has been directed towards THC and pain relief, but CBD has shown promise in several high-impact studies. The Journal of Opioid Management found that CBD appeared to have antinociceptive and anti-inflammatory effects on opioid-naive patients with neuropathic and radicular pain.
What could a word like antinociception possibly mean? It describes the process of blocking the detection of painful or injurious stimuli through sensory neurons.
Anxiety
The Journal of Neurotherapeutics found: "That existing preclinical evidence strongly supports CBD as a treatment for generalized anxiety disorder, panic disorder, social anxiety disorder, obsessive–compulsive disorder, and post-traumatic stress disorder." They conceded that more research was required but the results seem promising.
Sleep
CBD has proven to be especially popular as a non-pharmaceutical sleep aid. With limitations imposed by regulations and research, the exact effects CBD has on sleep are still being ironed out. But a pilot study into physician diagnosed insomnia is looking to provide more definitive answers on CBD.
Cannabidiol in Anxiety and Sleep: A Large Case Series cited existing evidence of CBD's value for neuropsychiatric disorders, including epilepsy, anxiety, and schizophrenia. The study's authors argue, "Evidence points toward a calming effect for CBD in the central nervous system."

CBD Therapy
It may sound obvious, but check the label before taking any CBD product. Consider the product dose. Stop using CBD if you suffer any adverse reaction.
We recommend recording your CBD intake, type of CBD, date, and time. Without quantifying your CBD intake, it will be very difficult to form an accurate picture of your CBD therapy regimen. This poses a challenge according to Danielle Fixon, an assistant professor and geriatric clinical pharmacist at the University of Colorado Skaggs School of Pharmacy.
CBD Dose
In an interview with Drug Topics, Fixon pointed out: "That's one of the biggest downfalls, I would say, with a lot of the evidence that we have for CBD-based products, or even THC, is that it's a lot of patients that are using non-specific doses. So, we really need more research on…what dose is appropriate, how many times a day should patients take it, and really look at the efficacy of one product."
This confusion can be alleviated if you consistently use CBD, measure the dose, take it at the same time daily and note the results.
In its prescription form Epidiolex, CBD is generally well-tolerated. While negative interactions with other drugs is always a possibility, these were found to be minimal. Short term studies of CBD patients found they do not suffer from withdrawal.
Most products come in at least two strengths. Individual responses vary. Quantifying how much CBD you are taking is the first step. This will help you select the perfect product and gauge its efficacy. For instance, Tranquil Earth Tinctures come in 750mg and 1500mg strengths. If you find you are frequently using the 750mg strength, it is worth considering the stronger option.
CBD Quality
CBD products are not considered drugs by the FDA and do not fall under the same structure-function rubric which is applied to the supplements you find on store shelves. It is important to obtain high quality CBD products from a reputable company.
Thanks to the passage of the Farm Bill, the best CBD products are now made from certified hemp grown in the United States. Apart from the raw materials, Tranquil Earth also uses fully traceable CBD that goes through intense third-party testing in a certified lab. Tranquil Earth CBD products are made in small batches, and subject to third party testing.
Such rigorous standards are important. You can view our certificates of analysis online, allowing you to trace your CBDs path from the grower all the way to the final product. All of our products have their lab results available on their product page.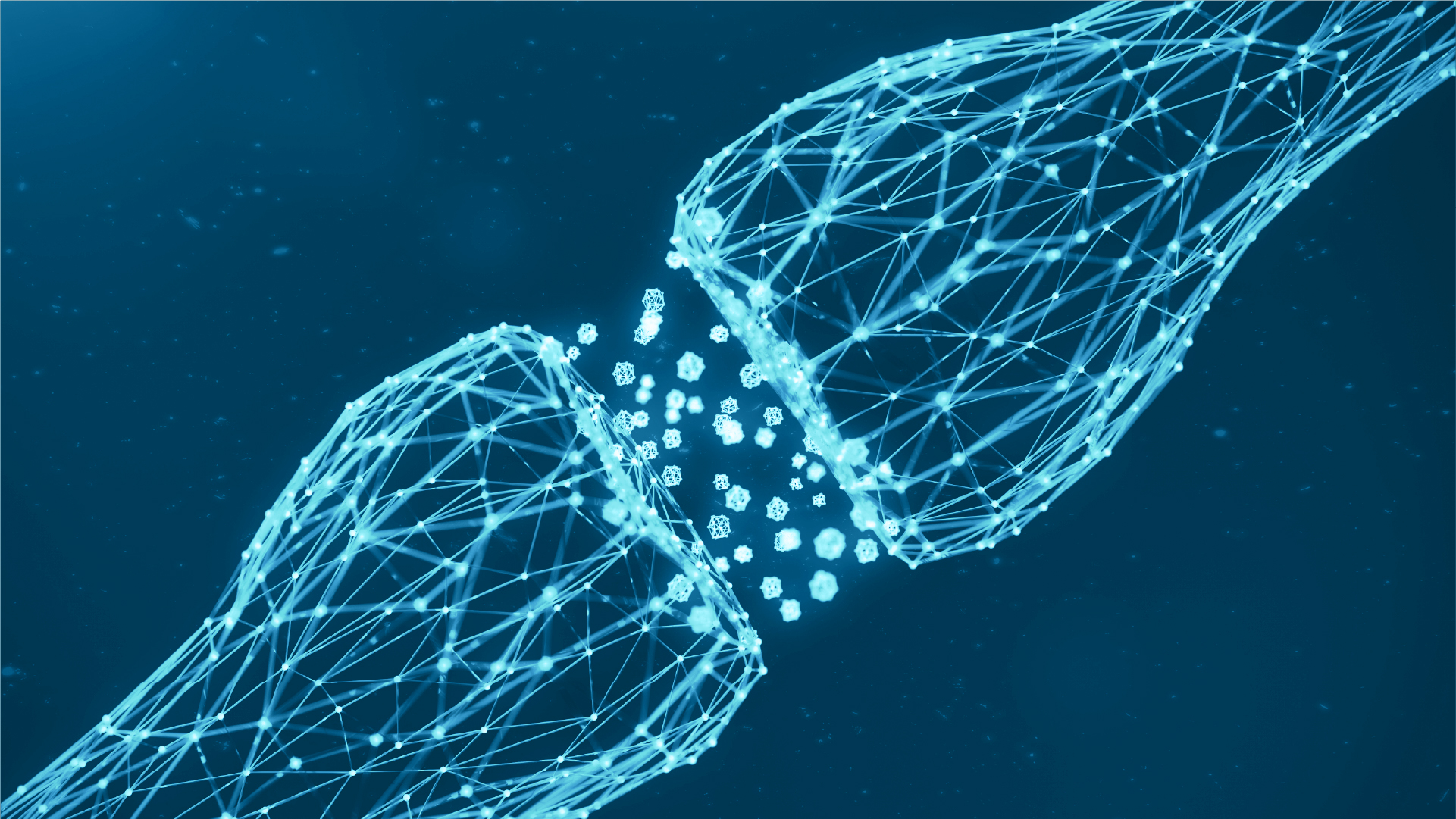 Types of CBD
There are three main types of CBD. Everyone responds differently and most of our customers have a preference. You can read more about Understanding the Spectrum here on our blog.
CBD Isolate
CBD Isolate is the purest form of CBD. Unlike full spectrum and broad spectrum CBD, Isolate does not contain any THC. The THC content of industrial hemp is limited to 0.3 percent by dry volume. CBD Isolate does not contain the other cannabinoids and terpenes found in the cannabis plant.
Full Spectrum CBD
Full-spectrum CBD contains additional cannabinoids, terpenes and other potentially beneficial compounds found in the hemp plant. Full spectrum CBD can contain up to the FDA limit of 0.3 percent THC.
Broad Spectrum CBD
Broad-spectrum CBD is like full spectrum CBD but generally contains almost no THC. Otherwise, it has the full allotment of terpenes, cannabinoids and naturally occurring compounds found in the hemp plant. This type of CBD is the best option for most users, as the ability to avoid the psychoactive THC ingredient while retaining an entourage of cannabinoids and terpenes is one of the principal features of CBD.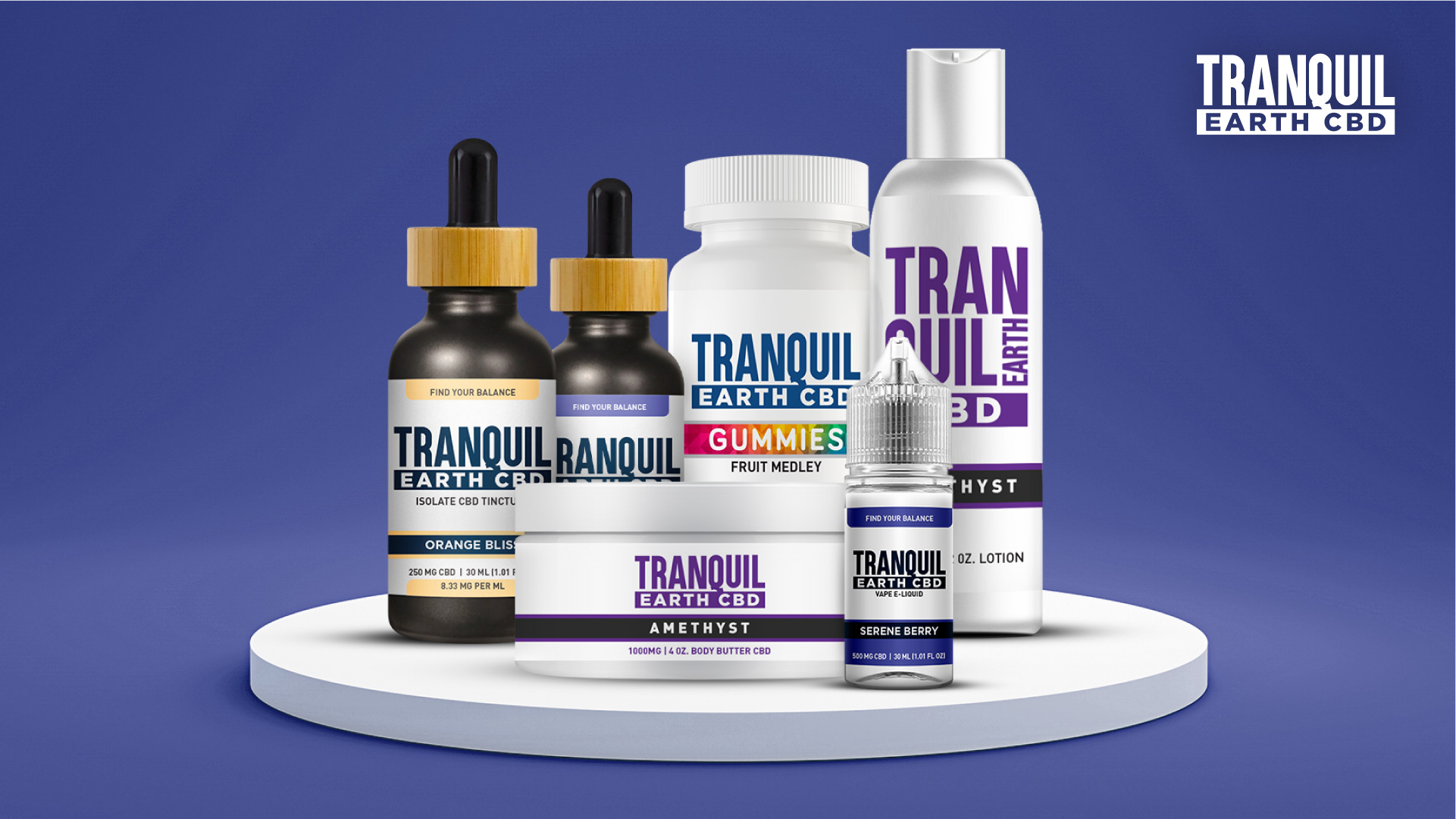 CBD Products
Everyone has different needs and personal preferences and there are many delivery methods of CBD. Each has its pros and cons. If you want to develop a plan for CBD therapy, it is important to identify a product that you are comfortable taking. At Tranquil Earth, our products are tested to ensure quality and content. We offer certified pesticide, heavy metal, and microbial free CBD products that contain 0 percent THC.
CBD Tinctures
CBD tinctures are one of the most popular and practical methods of taking CBD. While the term tincture once described an alcohol extract, most CBD tinctures are oil-based. Alcohol has very bitter flavor and a 120 to 140 proof tincture is a bit much for many CBD users.
For this reason, the most popular tinctures are generally made with a blend of vegetable glycerin, and propylene glycol to create a uniform suspension. These ingredients also provide great product shelf life, durability, and bioavailability. Tinctures are a flexible platform and can be used to make more complex suspensions. Tinctures often contain carrier oils like MCT Oil, and natural flavorings.
CBD Topicals
CBD is an incredible substance and can be adapted to many uses, much like its parent the cannabis plant. CBD topicals are incredibly popular because they allow you to target specific areas for relief. Tranquil Earth's CBD topicals combine hemp-derived CBD oil with other natural ingredients to provide everyday support. CBD topicals come in lotions, balms, muscle rubs, body butter, roll-ons, and gels. Check out our feature on our Aqua Freeze Nano CBD Gel for more information on CBD topicals.
CBD Edibles
The effort of applying a topical or dropping a solution under your tongue is not what everyone seeks. CBD edibles are a more precise method of measuring your CBD dose and the flavors are great too. CBD is fat soluble. Consider taking your edibles with a healthy fat such as coconut oil, MCT oil or after a high-fat meal. This can increase absorption up to five-fold according to researchers. Whether it is hard candy or gummies, you can select your edibles strength and be confident in the consistency of your CBD therapy regimen with edibles. You can learn even more about CBD edibles on our blog.
Vapeables
The future of CBD therapy may end up being convenient vapeables products. A very effective delivery platform, they deliver a measured CBD punch every time and do not require any effort on the part of the user. You can read more about vaping CBD here.