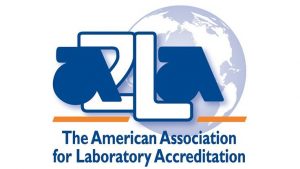 | | |
| --- | --- |
| Sample Name | Flavorless CBD Tincture |
| Lab Sample ID | 22C19.001 |
| Date Submitted | 3/22/2019 |
| Date Reported | 3/25/2019 |
| Sample Type | CBD Product |
| Lot Number | CBD047 |
| Sample Description | 66.6mg/mL CBD in MCT Oil |
Cannabinoid Potency (Method LabQSP .030)
| | |
| --- | --- |
| Compound Name | Results (mg/mL) |
| Cannabidivarin (CBDV) | ND |
| Tetrahydrocannabivarin (THCV) | ND |
| Cannabichromene (CBC) | ND |
| Cannabidiol (CBD) | 66.46 |
| ▲8-Tetrahydrocannabinol (▲8-THC) | ND |
| ▲9-Tetrahydrocannabinol (▲9-THC) | ND |
| Cannabigerol (CBG) | ND |
| Cannabinol (CBN) | ND |

Metals Analysis (Method LabQSP .020)
| | | |
| --- | --- | --- |
| Element Name | Detection Limit (mg/kg) | Result (mg/mL) |
| Aluminum | 0.1 | ND |
| Arsenic | 0.01 | ND |
| Beryllium | 0.01 | ND |
| Calcium | 0.1 | ND |
| Cadmium | 0.01 | ND |
| Cobalt | 0.02 | ND |
| Chromium | 0.01 | ND |
| Copper | 0.02 | ND |
| Iron | 0.02 | ND |
| Manganese | 0.01 | ND |
| Magnesium | 0.1 | ND |
| Molybdenum | 0.02 | ND |
| Nickel | 0.02 | ND |
| Lead | 0.01 | ND |
| Titanium | 0.02 | ND |
| Vanadium | 0.02 | ND |
| Zinc | 0.01 | ND |
Extracted from USA-grown hemp
We derive our CBD from industrial hemp grown right here in the United States.
From the plant to the product, we are involved in every step to ensure the quality of our CBD.
Highest quality ingredients
Whether it's the flavoring extracts in our tinctures, vapeables, and gummies or the natural ingredients in our topicals, we source only the best.
Extensive third-party testing
Every product is tested for quality and content by an ISO-approved lab. You can view all of our Certificates of Analysis on each product page.
We use the latest technology, like the Nano CBD technology in our muscle rub, to give you the best CBD products on the market.
Dedicated customer service team
Our friendly and experienced USA-based customer service team is ready to assist you by phone, email, or online chat.
Potential Benefits of CBD
Studies suggest that CBD interacts with the endocannabinoid system, which helps manage the overall wellness of the human body
Supports a sense of calm, allowing you stay focused
Helps manage how you respond to everyday stresses
Promotes healthy exercise recovery